Robinson Agency, Inc.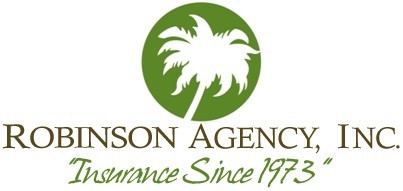 1101 W. Alden Ave
Valdosta, GA 31602
Phone: 229-244-7788
Fax: 229-247-7859
Toll Free: Mobile: 229-300-2966
Website:
www.robinsonagencyinc.com
Welcome and thank you for visiting our SNA website. We're one two of the six original charter partners who started the association in 2008. We now have 25 partners and looking for more. Robinson Agency, Inc. was originally established in Quitman, GA (the next county West) in 1973. We moved to Valdosta in 1988. We represent many outstanding partner companies all of which carry a very high or highest rating by the A.M. Best Co.This is one of SNA's requirements to be represented by our agents. Robinson Agency, Inc. We write a lot of Home, Auto, Business & Life insurance. We also have a crop insurance agency located in Quitman. Thank you again for visiting us and we invite you to stop by or give us a call next time insurance is discussed or comes to mind. We always appreciate the opportunity to quote your business, and we appreciate your referrals as well. Bivins Robinson, Agent & Agency Gen. Mgr.