About Southeastern Network Agencies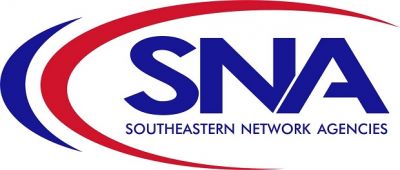 Southeastern Network Agencies was formed in 2008 by six independent owner agencies serving seven locations throughout Georgia. The original president, Kevin Panter of Kevin Panter Insurance in Blue Ridge, Georgia, brought the six agencies together in late 2007 with the vision of a premier Agent Network that would focus on maximizing profits, strengthening market position and continuously improving agency operations through technology, training and management coaching.
The six independent agencies came together through their past relationships as former top producing exclusive agents. At that time they represented $11,000,000 in premium with an average industry experience of 30 years. Today SNA has 22 members representing combined premium in excess of $53,000,000 and continues to grow every day.

Partners include Gary Kincaid of Kincaid Insurance in Tifton, SNA original board member, Treasurer 2008 to 2012, Vice President 2013, President 2019; Bivins Robinson of Robinson Insurance Agency, Inc in Valdosta, SNA original board member; Ronnie Siniard of Ronnie Siniard Insurance Agency in Dalton, SNA board member 2009 through 2011; Brian Threlkeld of W. Brian Threlkeld & Associates offices in Glenville and Reidsville, SNA board member 2009 through 2012, 2019, President 2020. Ajaye Mashburn of Southern Insurance Associates in LaFayette; Kim Farner of Kim Farner Agency, LLC Hiawassee, Chrystal & Rusty Clifton of Fairway Insurance Advisors in Roswell, Troy Padgett of Padgett Insurance Agency in Richmond Hill, David Dempsey with The Dempsey Agency in Rome, Melissa Stallings of Stallings Insurance Agency, Inc, Douglasville, Blake Brown of the Brown Insurance Group in Vidalia, Chris and Kim Lamb of Lamb Insurance Services in St. Marys; Wesley Tyus of the Tyus Insurance Group in Manchester; Megan Weldon of the Proverb Insurance Agency in Columbus, The Whorton Agency, Inc. located in Carrollton, Brad Turner of the Bradford Turner Insurance Group located in Cumming, Ga, Tim Thompson of the Lincoln Ins. Group in McDonough, Ga, Chad Logan of the Adams & Logan Ins. Agency in Dahlonega, Ga, Douglas Bennett of the Douglas Bennett Ins. Agency in Jefferson, Ga., Chris Brown of the Harrell Agency in Waycross, Ga, and Shaun O'Quinn of O'Quinn & Associates in Jesup, Ga.
Dorothy Howell serves as Executive Director of Southeastern Network Agencies. Dorothy is responsible for the operations of Southeastern Network Agencies, including serving as the point person for carriers and vendors, negotiating carrier and vendor contracts, managing financial results as well as general management duties.